Ingredients
½ cup unsalted butter, softened
½ cup granulated sugar
1 large egg, cold
1 tsp. extract of choice such as vanilla, almond, etc.
¼ tsp. salt
½ tsp. baking soda
1½ cup all-purpose flour
Toppings: Cinnamon sugar, sprinkles or powdered sugar, chocolate chips, craisins
Directions

Preheat oven to 325°F/160°C.
Mix butter and sugars until creamy. Mix in egg and extract until well combined.
Add dry ingredients and mix until just combined.
Use medium-sized Portioning Scoop to scoop cookie dough and roll into topping of choice such as cinnamon sugar and place in Silicone Baking Sheet with Rim 2 inches apart.
Bake for 9–12 minutes. Serve warm.
Become a Consultant
Stock Up for Leftover Season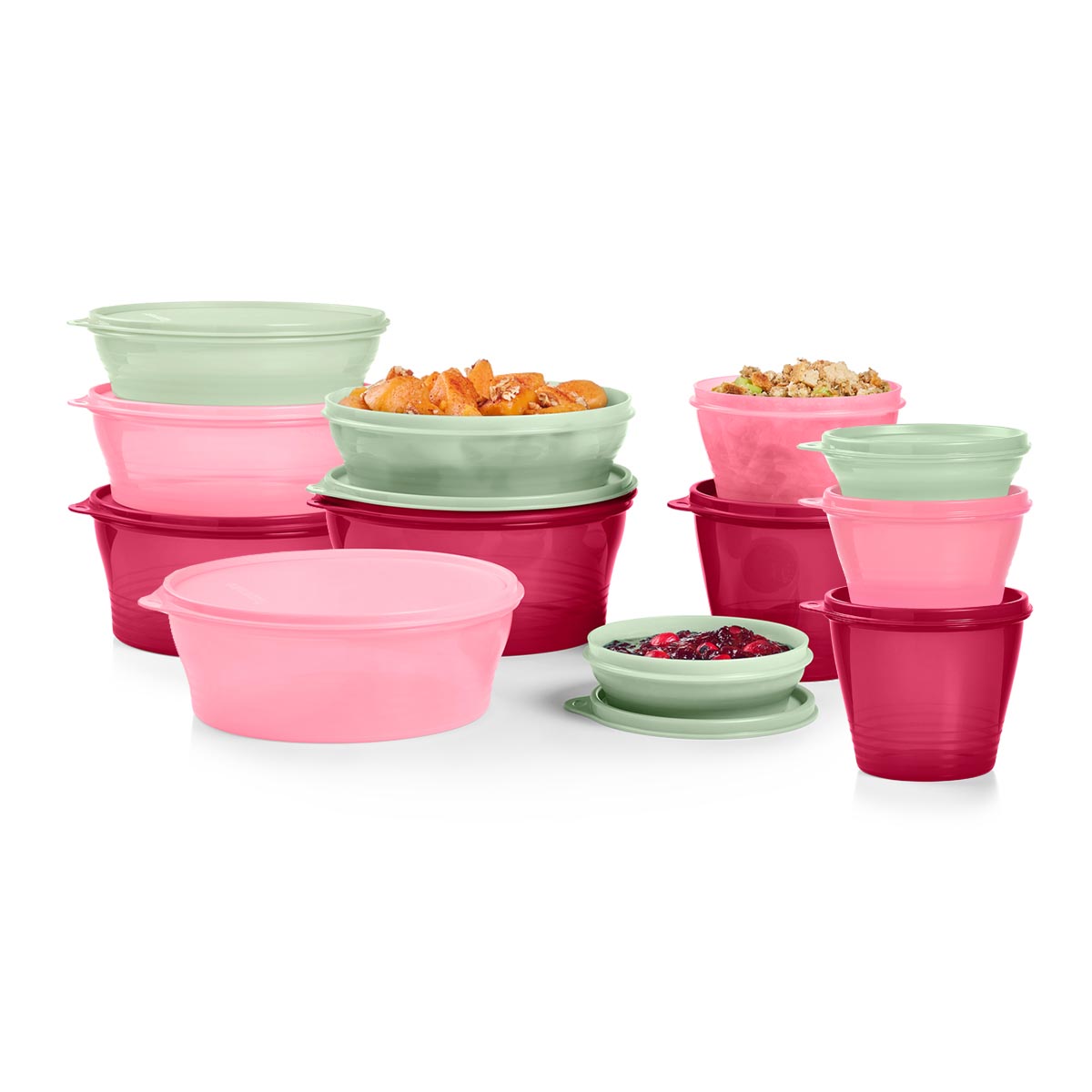 Classic 12-Pc. Containers
#81641
$126 Value
Buy for $99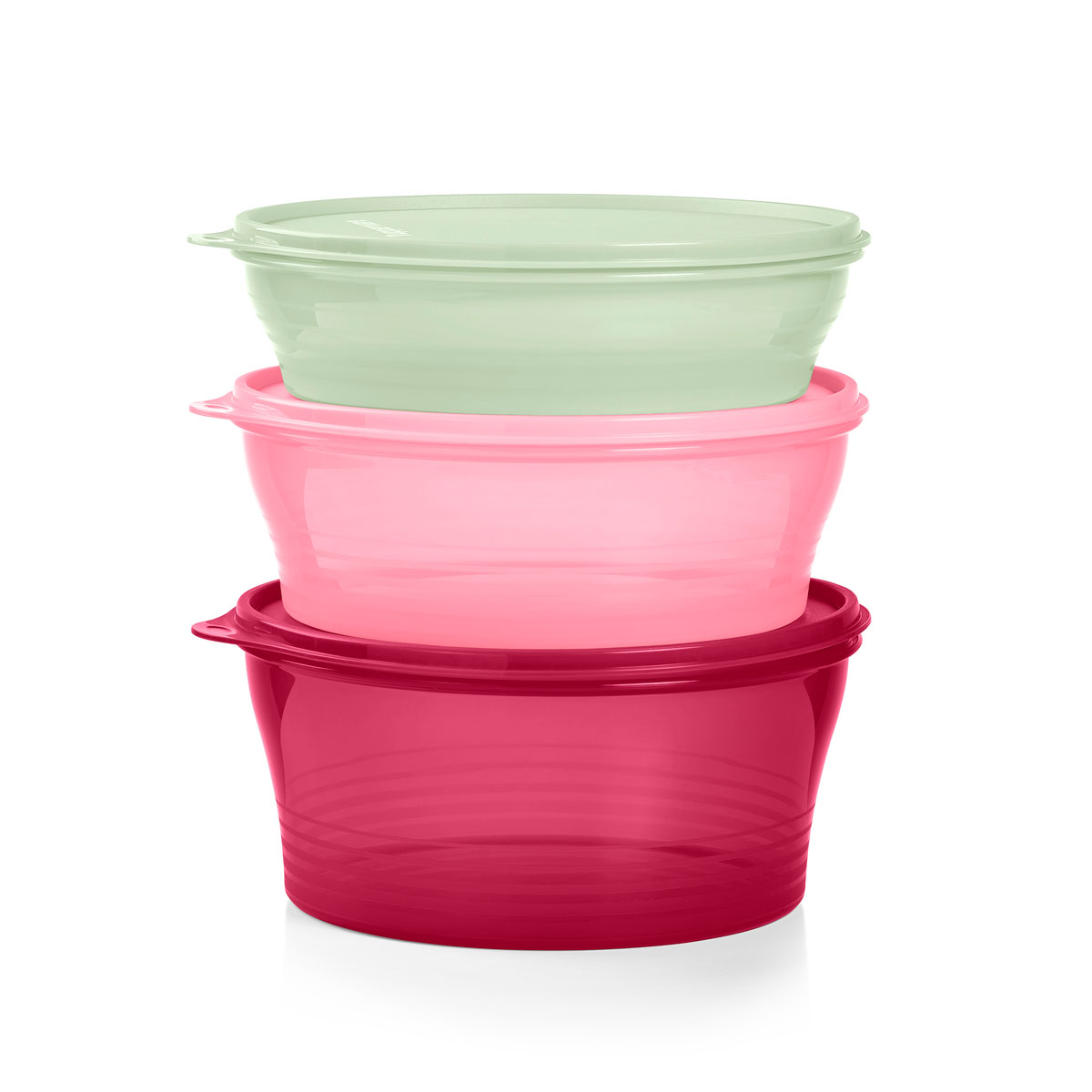 Classic Large Containers
#1642
While Supplies Last
Buy for $35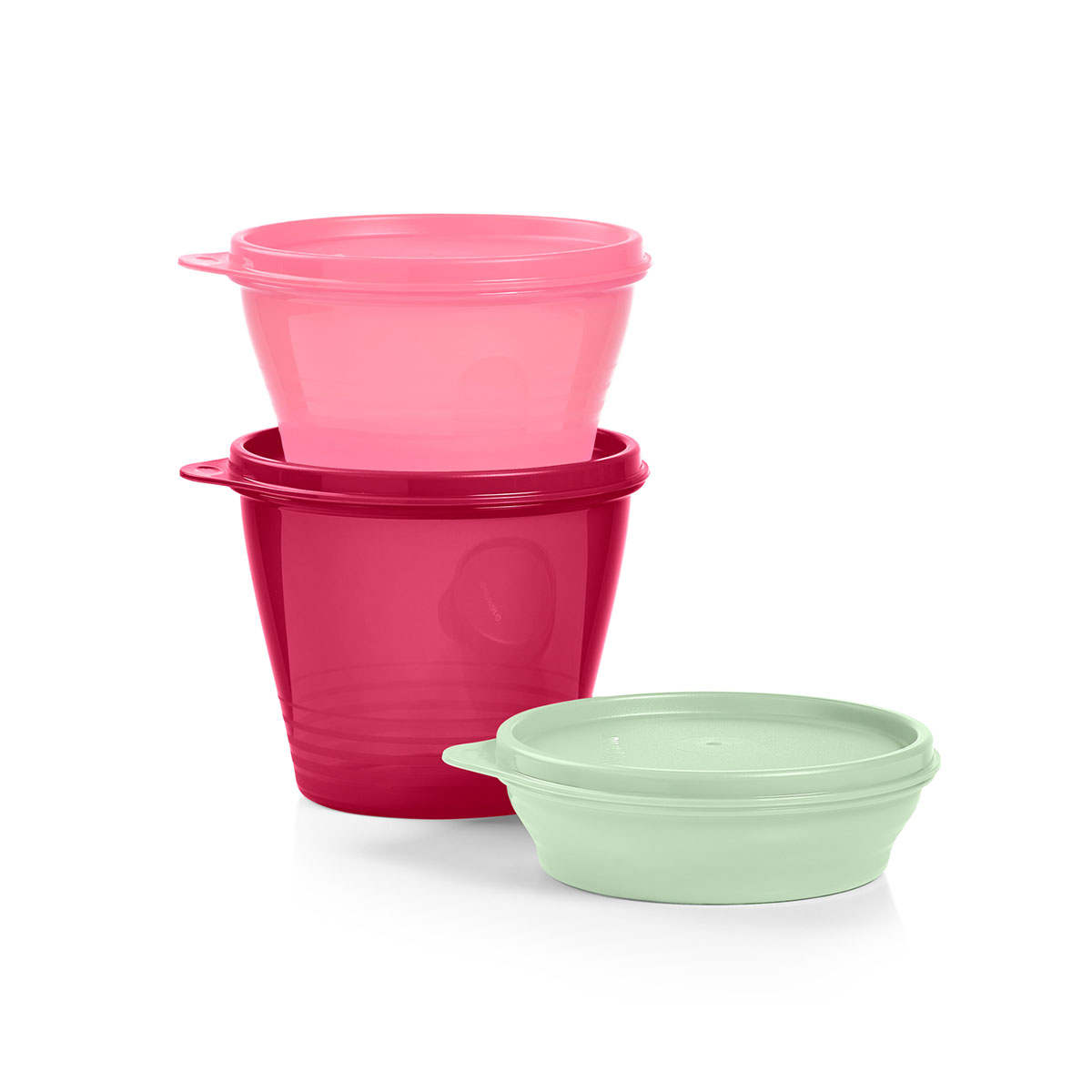 Classic Small Containers
#1643
While Supplies Last
Buy for $28
Product Videos
Product names and colors may vary by season or country
Host Options
Date Me
Ask me about hosting a party today! Pick a date to hold that party and you'll receive this gift Free
Contact Me
Thank You
BONUS Gift
Host Bonus with $500 in Party Sales + 2 Bookings Held.
Earn Host Credit by having successful Tupperware parties! Select items from our current catalog for half-price depending on the sales at your party.
Learn More
Host Gift Options
(click to enlarge)

Date and Hold a Party to earn these items. Learn More