Ingredients
2 medium cucumbers, halved
1 medium red onion, peeled
1 pint grape tomatoes, halved
6-oz./175 g container feta cheese
1 cup balsamic dressing
Directions

Set Mandoline round knob to #3, triangular knob to "lock" and select the straight v-shaped blade insert. Using food guider, slice both cucumbers, discarding the ends. Transfer to medium bowl.

Switch Mandoline round knob to #1, and use food guider to slice onion. Add to cucumber in bowl. Add tomatoes, feta and balsamic dressing to cucumber mixture and toss gently to combine.
Become a Consultant
Unicorns Exist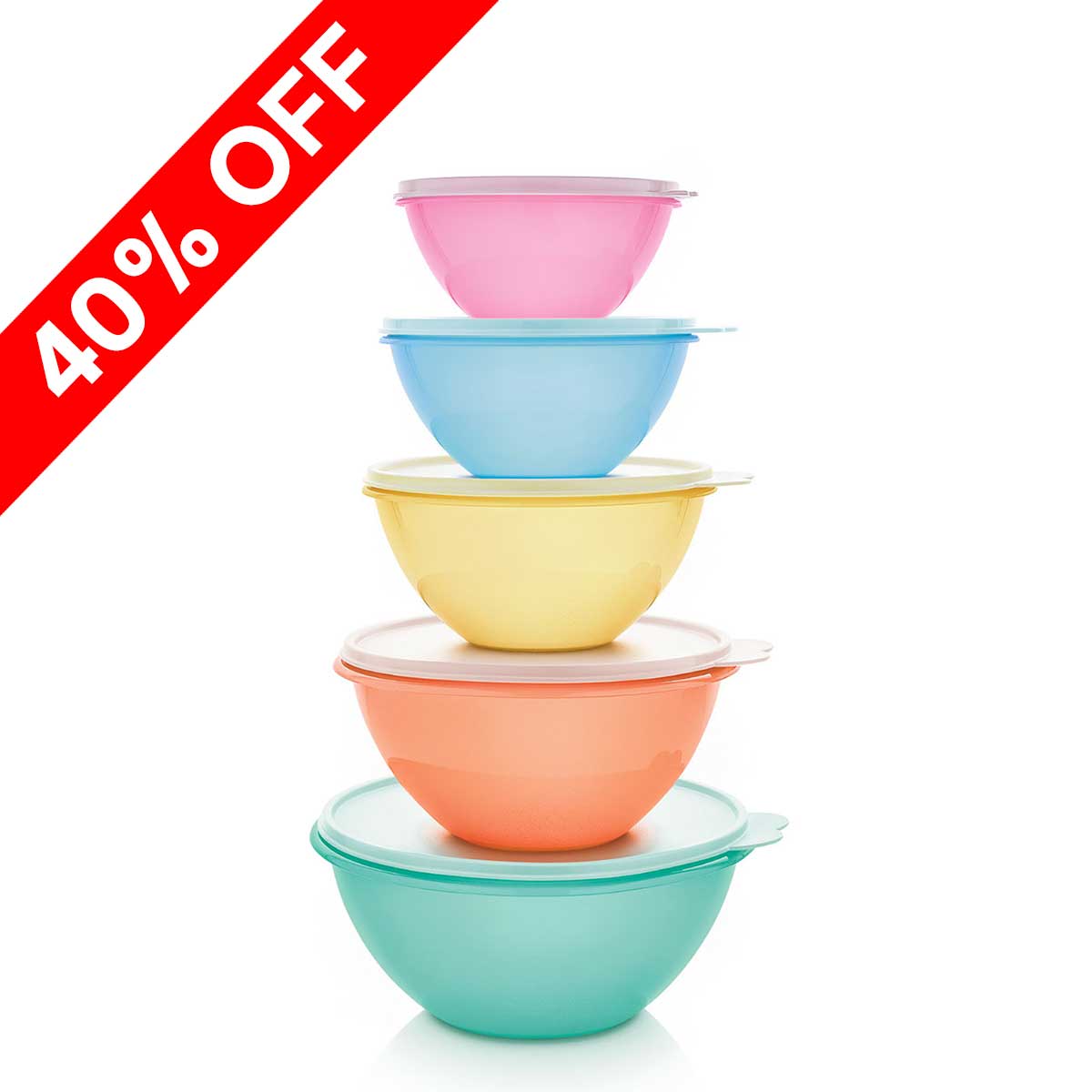 Classic Wonderlier® Bowls 5-Pc Set
#1224
$51 Value
Buy for $35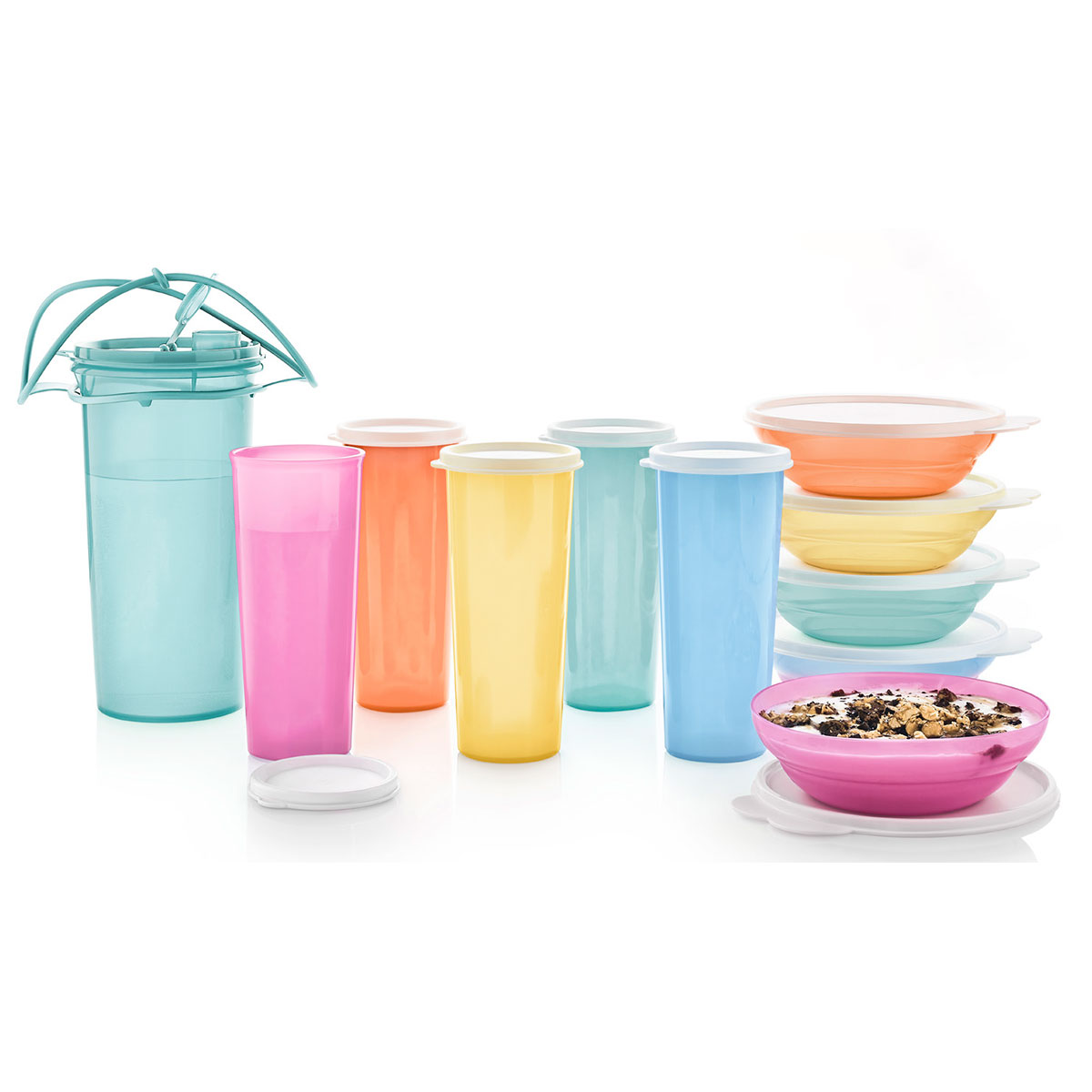 Classic 11-Pc Breakfast Collection
#81915
$68 Value
Buy for $45
Product Videos
Product names and colors may vary by season or country
Kitchen Helpers
available while supplies last
Host Options
Date Me
Ask me about hosting a party today! Pick a date to hold that party and you'll receive this gift Free
Contact Me
Thank You
BONUS Gift
Earn Host Credit by having successful Tupperware parties! Select items from our current catalog for half-price depending on the sales at your party.
Learn More
Host Gift Options
(click to enlarge)

Date and Hold a Party to earn these items. Learn More